Elliott Wave Updates: DAX And EURUSD
Good day traders!
made five-waves down from 13537 level, which is a sign of a chnge in trend, in this case from bullish to bearish. This completed five-wave drop also suggests, that a three-wave pullback may come in play. Well, we can see that a three-wave correction is already underway, with waves A and B completed and current overlapping price movement being wave C. Wave C can ideally unfold as a Elliott wave ending diagonal; a powerfull reversal pattern, that may take price sharply lower in days to follow.
German , 1h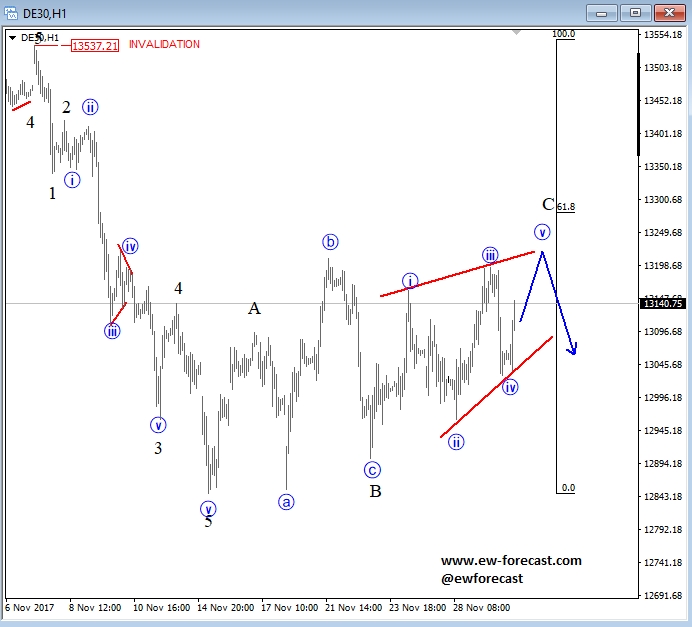 If DAX would drop I would look for a new turn up on , which for now does not have any clear wave structure, but if price holds 1.08 anything is possible.
EUR/USD, 1h
Disclosure: Please be informed that information we provide is NOT atrading recommendation or investment advice. All our work is for educational purposes only.